2023 Grand Prix in Miami: Get Ready for the Thrill of a Lifetime
Attention all racing enthusiasts! The highly anticipated Grand Prix is returning to Miami in 2023, and it's gearing up to be an adrenaline-pumping event like never before. If you're a fan of high-speed racing and are eager to experience the thrill of the Grand Prix, here's everything you need to know about the event.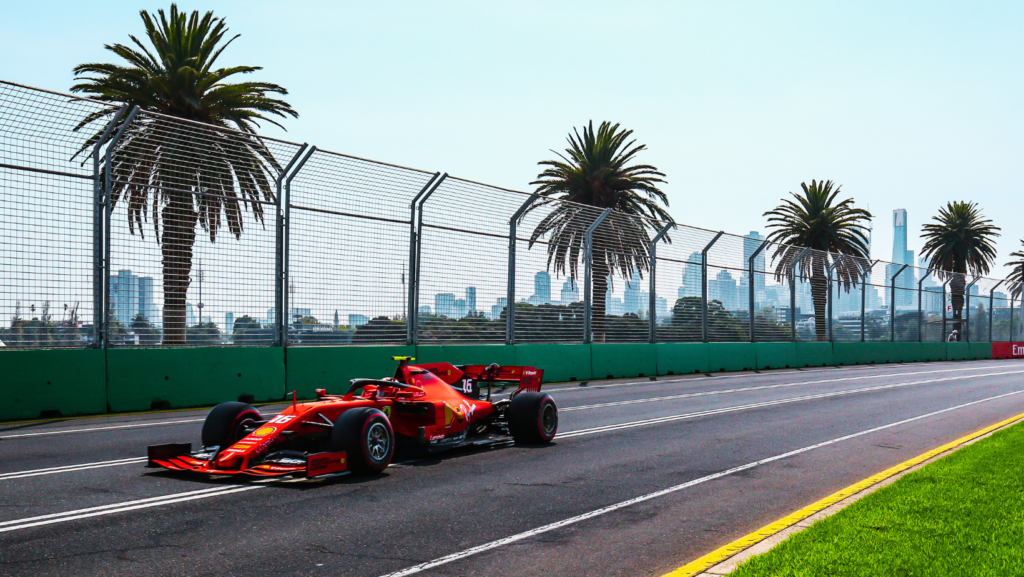 Event Date: The 2023 Grand Prix in Miami is scheduled to take place from May 5-7, 2023. Mark your calendars and get ready for four days of heart-stopping racing action.
Venue: The race will be held at the brand new Miami International Autodrome, a state-of-the-art racing facility located in the heart of Miami. This cutting-edge track is designed to provide an exhilarating experience for both drivers and spectators, with challenging turns and high-speed straights that will test the skills of the world's top racing teams.
Racing Format: The 2023 Grand Prix in Miami will feature multiple racing series, including Formula 1, Formula 2, and Formula 3, showcasing the best drivers and teams from around the world. The exact schedule and format of the races will be announced closer to the event date, but fans can expect a thrilling display of speed, skill, and precision on the track.
Tickets: Tickets for the 2023 Grand Prix in Miami are available for purchase online through the official event website. There are various ticket options, including general admission, grandstand seating, and VIP packages, allowing you to choose the experience that suits your preferences and budget. It's recommended to purchase tickets early to secure your spot at this highly anticipated event.
Fan Activities: In addition to the exhilarating races, the Grand Prix in Miami will also offer a range of fan activities and entertainment. From interactive exhibits and displays showcasing the latest racing technology to autograph sessions with drivers and team members, there will be something for everyone to enjoy. Food and beverage options will be available throughout the venue, allowing you to fuel up and stay energized during the event.
Getting to the Event: Miami is a major international travel hub, with a well-connected airport and excellent transportation options. Whether you're flying in from another city or driving from nearby areas, there are plenty of transportation options available to get you to the Grand Prix in Miami. The Miami International Autodrome is easily accessible by car, taxi, or public transportation, making it convenient for fans to attend the event.
Accommodations: Miami and surrounding areas, like Fort Lauderdale, offer a wide range of accommodations to suit different preferences and budgets. Fort Lauderdale is located just a short drive north of Miami, making it a convenient location for attending the Grand Prix. You can easily access the race venue in Miami from Fort Lauderdale, and enjoy the high-octane action without the hassle of staying in the crowded and bustling city of Miami. It's recommended to book your accommodations early to secure your preferred location. Browse through our luxury properties to book your stay for this year's Grand Prix!
Safety Measures: The organizers of the Grand Prix in Miami are committed to ensuring the safety and well-being of all attendees. As with any large-scale event, there will be strict safety measures in place, including security screenings, medical facilities on-site, and protocols in accordance with local health guidelines. It's important to stay updated on the latest event information and adhere to any safety guidelines or requirements.
To conclude, the 2023 Grand Prix in Miami promises to be an unforgettable experience for racing enthusiasts. From the high-speed action on the track to the exciting fan activities, it's an event that shouldn't be missed. Mark your calendars, book your stay at one of our many luxury properties, and get ready to immerse yourself in the thrill and excitement of the Grand Prix in Miami. It's time to rev up your engines and prepare for a weekend of heart-stopping racing action!
Fort Lauderdale, Grand Prix, Luxury Vacation Rentals, Luxury Vacation Stays, Miami, South Florida